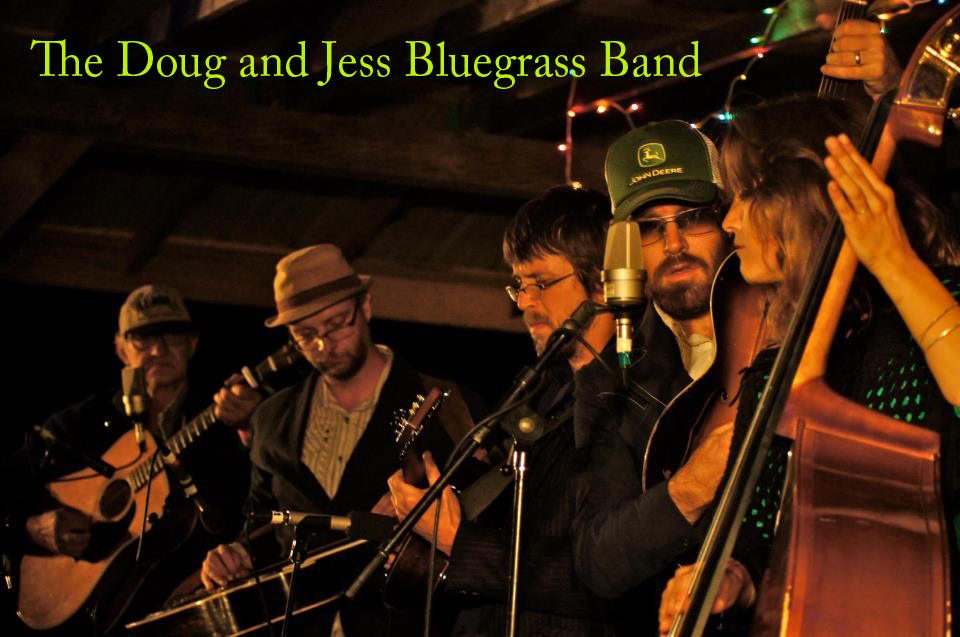 Doug and Jess reimer have toured across Canada as the father/daughter frontmen

of this stellar bluegrass act for over a decade!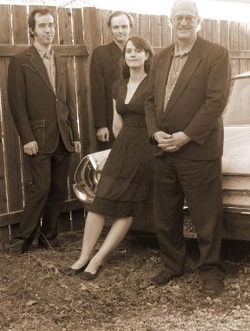 The Doug and Jess Band originally formed in Winnipeg, MB. Maybe the desolately long Winters have left Winnipeg an overflowing stew of fantastic musicians or maybe it's something else but Wnpg remains Canada's pulse of roots music. The band consists of songwriters Doug and Jess Reimer a father/daughter team who are the front folks of the group. Doug's a retired English Prof (University of Manitoba), has published a number of books and has sang
bluegrass/gospel/country music all his life. Jess has made finalist in the International Songwriting Competition, recorded 3 D+J albums as well as a couple solo albums her most recent record produced by Bob Wiseman includes Ron Sexsmith singing some back ups. Jer (Hamm-tone) Hamm plays mandolin, soulful fiddle, harmony vocals and archtop guitar all self made! Rounding out the lineup is Tim Osmond whose inventive approach to the five-string banjo adds sparkle and delight where needed as well as dark deliverance. Chris Saywell, formerly of the D. Rangers, adds a little jaw dropping extra with his tasteful, growly flat top picking. Tony Rice watch out! This guy's got the touch.
Three fifths of the band are now based out of the village of La Riviere. Here Doug renovates an old train station, hauls wood and writes fiction, Jess writes and records records, gardens and herds ankle biters and Jer Hamm has opened a guitar building school where he teaches young hopefuls the trade as he fills orders for his beautiful instruments.
Tim Osmond, still in Winnipeg, is the Artitic Director of a successful touring agency that sends top-notch musicians on house concert tours across Canada and Chris Saywell -also in Winnipeg - plays guitar all day everyday, YES all day and we share him with his heavy metal band Anusphere, shredders make the best pickers!

The Doug and Jess Band are a provincial mainstay and have played festivals such as the Winnipeg Folk Festival, Ottawa Folk Fest, Stanfest, Churchill High and Lonesome Festival and Minnesota Old Time Bluegrass Festival. They've played all over Canada and some of America and play like family does, second nature. A little scrapping on stage should merely amuse, remember Jess is always right and they spend a lot of time together!

They have the essential musical ingredients that combine into an excellent presentation of Bluegrass, Folk and Old Time music. Listening to the Doug and
Jess Band it quickly becomes obvious that they have absorbed all the fine traditions of the music and instead of simply repeating what many others have
done, they have taken the music to a new level by creating new modern works within the framework of the tradition, "It's like new wine in old bottles,"
says award winning designer Michael Wrycraft. " I don't know anybody who does this better" continued Wrycraft, 'It has the feel of the old timers like the
Carter Family, but it's almost all brand new songs".

Their upcoming gospel features entirely original music half written by Doug and half written by Jess. Recorded by Gil Dudgeon in Darlingford, the CD has conviction and clarity that can make any soul tremble. Watch out for it this coming fall!
---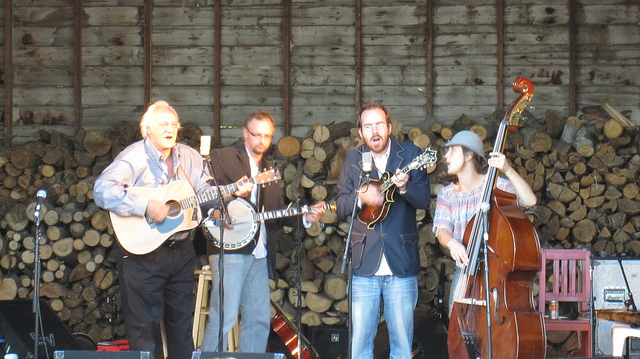 Here are 2 songs you can listen to: