Pricing: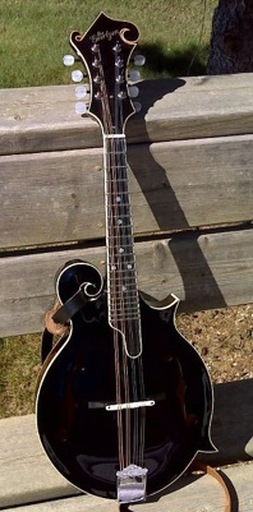 All orders require a $800 deposit to ensure a place in line in my build schedule.
The balance is due upon completion. I do guarantee my work for the lifetime of the instrument to the original owner against manufacturers defects for as long as I am professionally building. I'm currently 39, I live a relatively healthy lifestyle, so I'm hoping for a long career. I've got good genes too, so at this point I would guess you all hopefully have about a 50 year warranty.

All prices in Canadian dollars, so Americans, remember to factor in exchange.

Acoustic guitar models available, starting prices:
-E Series -$4400
-Dreadnought -$4000
-OM, L-00 and 0 style: $3800
-Slope shoulder Jumbo: $4000
-J-200 style: $4850
-Maccaferri style $4300
-Epiphone Olympic style archtop: $5500
-RV-16 Archtop - $6000
-Flat-back or laminated press-back Archtop (solid carved top)-$4800
-Classicals: -$4600
-Flamencos: -$4600

Electric guitars:
- 327 style (Tele)-$2750
-427 Country Special flat top -$2800
-427 Country Special carved top -$3250
-Hamm-tone Bigsby Standard style model
-with P90's -$3750
-with authentic Bigsby style pickups (aluminum covers with aluminum trim rings, Fralin p-90's inside)-$4200

A5 Mandolins:$3900
F5 Mandolins: $4600

Ukuleles: $1200 for soprano/concert
$1500 for tenor
$1750 for baritone



---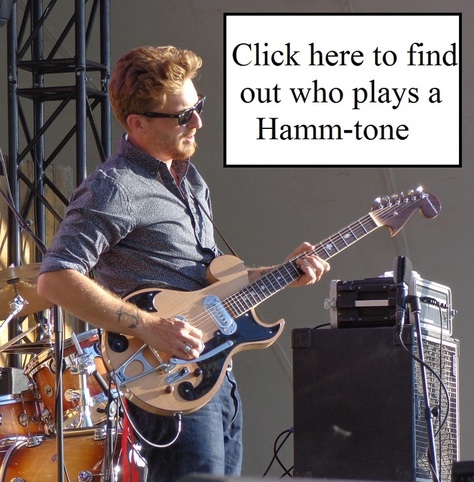 Options (additional cost)
-Adirondack Spruce +$150
-Abalone rosette +$150
-Bevelled armrest +$400
-Flamed maple, clear finish +$300
-Sunburst/Tobacco Burst +$250
-Side Port +$200
-Sliding Side Port +$600
-13 fret body join- N/C
-Herringbone/Chevron Purfling +$100
-Slotted headstock +$300
-Double-back +$800
-Virzi-style tone producer +$200
Standard Hamm-tone construction method and technique description:
ALL Hamm-tone acoustic guitars, whether they are archtop, steel string or nylon string, are constructed with the neck and body built separately, then joined together using a traditional Martin style dovetail joint. I always fit the neck until it is exceptionally tight, and then use to bolts or machine screws to keep the lovely dovetail in place. The main purpose of the bolts is not to hold the neck on the guitar, but to stop the dovetail from sliding out of position if the neck is ever hit. The shelf between the fingerboard/soundboard has a "reverse cantilever", which helps maintain proper neck angle relationship between the body and the neck. Because the flat-top guitars are not really "flat", it is important to have the reverse cantilever in place in order to make sure that the soundboard is not over-stressed. Around serial number 075 or so, I stopped using glue on the dovetail b/c the fitment was becoming so consistently tight, glue just wasn't needed. The lack of glue at the dovetail also helps improve vibrational transmission, as there is can not dampen it's natural resonance, it's just a wood to wood contact. The bolts are like a "seatbelt".
All Hamm-tone guitars also feature all solid wood construction with the added strength of 3 interior veneers added to the inside of each rib. This helps make the "rim" stiffer, reducing the load on the soundboard, which in turn enables me to more lightly and carefully tune the soundboard. The result is a guitar that is more acoustically responsive yielding sparklier harmonics and more beautiful overtones while improving bass response. Every once in a while a customer requests that I omit the interior laminations, and that's okay with me, but I prefer to add them, which is why it's a standard appointment.
Warranty information:
All new Hamm-tone guitars come with a limited lifetime warranty to the original owner. This warranty ensures that the guitar was adequately and professionally built with my most recent methods and will perform for the lifetime of the instrument in normal operating conditions. If the guitar is abused or neglected, the warranty will then be void.
Returns:
I do not normally accept returns, except in special circumstances. If a guitar is sold "AS IS" or "NO RETURNS", this does not apply. If you purchase a Hamm-tone guitar, or order a Hamm-tone, I will issue a refund if the guitar has been returned in the exact same condition as it was sent out & arrangements have been made. The funds will then be credited to the customer's account; once the guitar has been restored (if required) to it's original state and re-sold to a new customer and re-sold, the funds will be released.
Email me for more information at: jeremyhammtone@gmail.com
---